Testimonials
Integral Part
Thiru, Anandhan and the Team at Tender Software provide great services in website development and technical engineering. Extremely dependable often going above and beyond what is required to deliver project results. They are now an integral part of our development…

Jeremy Stewart
Director
---
Kat Jennings-CEO
Having worked with dozens of programmers over the past several years, I can assure you that Tender Software is outstanding. We absolutely love the work they do and highly recommend them to anyone considering outsourcing programming. The work they provide is clean and beautiful software programming. If you want the job done right the first time this is the team. Their pricing is spot on perfect, too!

Kat Jennings
CEO
---
Consistency
This is just a quick note to thank you for the service and support that you have provided my company over the last 4 years. What started out as a pessimistic venture into the outsourced development of a few reports has grown into the full blown development and…

Richard Riddle
CEO
---
Exceptional
ONTOP SEO have been using Tender Software since we began our business back in 2013, approx. 3 years ago. Since the establishment of our business Tender Software have been working on the majority of our clients. The attention to detail and quality of work is..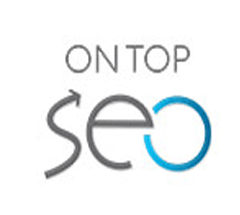 Director
---
Eron Iler-President
We engaged with Tendersoft not knowing what we would get for the price point but figured we should give it a try in case it worked out. We've dealt with many other development companies over seas and have struggled with the usual language and cultural differences. Tendersoft has been a great experience and met all our expectations. Their American representative in the US provide a conduit to the development management team. The team we interact with in India has excellent grammar and speak English well. This makes reviewing the project requirements much easier although most of this is done via Skype. The bottom line is that we could never do the things we are doing without the excellent price point as well as the excellent program implemented by Tendersoft. Feel free to contact me to discuss our experience.

Eron Iler
President
---
Quick Turnaround
I have had the pleasure of working with Tender Software for the last 2 years where in this time they provided great support and knowledge in the area of web development. Quick turnaround and personable communication has been evident with every project. Their…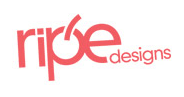 Belinda Taubman
Design Director
---
Very Attentive
We have been working with Tender Software for about 3 years now. We got a recommendation by another client of ours. They have been doing all the web development work for us and have proven very efficient when the work is given to them. Anandhan and his team are very…

Jawid Dadarka
Director
---